With 48% of marketers agreeing that organic search is the channel with the best return on investment, SEO remains the web marketing opportunity not to be missed.
If you're not convinced or need more hard data to convince your boss or manager, we've compiled a list of the most compelling SEO stats that will likely make you want to invest more in your SEO strategy.
To make it easier for you to read, we have sorted them by theme. Yes, SEO is a broader field than it seems at first glance, check out the key SEO statistics:
STATISTICS ON NATURAL REFERENCING (SEO)
1. Who said meta description was secondary? When optimizing your metadata, keep in mind that 43% of people click on an organic result based on the meta description alone (Neil Patel). Who said meta description was secondary?
2. Google's algorithm is updated many, many times, one could almost say "permanently". In 2020, this figure was 3234 times (Abundance). It is therefore completely normal for your positions to fluctuate over time. What is important to do is above all to see the trend over the long term.
3. On average, 20 billion websites are analyzed daily by Google robots (Hubspot). Given the path they have to travel, these robots may not visit all the pages of your site. It is therefore essential to fill your robot.txt file with instructions directing robots to your most important pages. This will allow you not to waste crawl resources unnecessarily.
4. On average, a user spends 1 minutes and 37 seconds on a website (Hubspot). You therefore have less than 2 minutes to convert your visitors into customers. Take the time to analyze the user experience of your site to identify blocking elements and correct them.
5. 52% of visitors want to see information on a "about us" or "about" page on a company's website (Hubspot). Present your company to Internet users, your transparency could tip the scales in your favor when it comes time to choose between two companies.
6. If a page takes more than 4 seconds to load, then 87% of Internet users will abandon the site (Hobo). Regularly check your page speeds with tools like Page Speed Insight to see if there are any issues that need fixing.
7. Over 90% of internet users never go beyond the first page of search results (Conversion Guru). It is therefore essential for your site to adopt an SEO strategy so that its pages are positioned among the first 10 search results.
8. 85% of Internet users do not finalize their purchases on an unsecured site (Globalsign). In addition to the loss of a potential customer, not having a site in HTTPS has heavy impacts on its SEO.
9. In addition, 82% of Internet users never click on an unsecured site (Globalsign). If this is the case for your site, acquire an SSL contract as soon as possible and install it on your website to reassure your visitors.
10. Publishing old articles present on your blog with updated content can increase your site traffic by up to 111% (Backlinko). So regularly review the topics you have already covered and which could still be relevant.
11. Google uses more than 200 criteria to decide the ranking of sites on its results pages (Hubspot). If you want your website to rank among the top results, but you cannot spend so much time on this task, hire an expert web agency!
12. Natural referencing is 5 times more effective in the long term for your site than paid advertising (Hello Darwin). However, the impact of advertising should not be overlooked. The best strategy is surely to combine these two traffic acquisition channels.
13. Content indexed on the first page of Google results has an average of 1447 words (Backlinko). So don't be stingy with details when you write SEO content on one of your pages. The more details there are in your content, the more Google will value it in its search results.
14. Title tag is still an important part of SEO ranking (mrs digital). It is therefore necessary to optimize this title tag so that your content is positioned as high as possible in the results pages.
15. Websites appear on the first page of Google search results attract 95% of clicks (the leverage way). By carrying out your SEO strategy, you will manage to climb to the first page, probably on the top 5.
16. 91% of pages not receiving organic traffic do not have backlinks (Ahrefs). In order to distinguish yourself from your competitors, you can already try to find 2 to 3 backlinks per page.
17. The more backlinks a page has , the more Google will promote it in search results (Ahrefs). However, be careful not to add too much. For example, prefer 5 quality backlinks to ten poor quality ones.
18. According to search engine journal nearly 60% of global online traffic came from mobile and 40% from desktop. It is therefore more than essential that your site be responsive, therefore adapted to mobiles.
19. By 2025, nearly 73% of internet users will access the internet through mobile devices alone (CNBC). Have you taken the time to make your site responsive web design? GMS worldwide says by 2025, nearly 71 % of users from developing country like India, Bangladesh, some African countries will be using mobile only for internet.
20. Video is 50 times more likely to rank organically than plain text results (Brain Shark). You can therefore invest in video equipment in order to create diversified, quality content that will allow you to distinguish yourself from your competitors.
21. The average length of a YouTube video on the front page is 14 minutes and 50 seconds (Backlinko). This means that you should not be afraid to create "long" videos if they bring quality content to Internet users.
22. Over 71% of the total internet users read blogs (Optin Monster). Hence, writing blog on your website increases chances of more visits. Create relevant content in order to convert readers into customers.
23. According to Website Builder Expert, bounce rate can reach 32% if the site load time is 1-3 seconds. It can increase up to 90% when page load time is above 5 seconds. Make your website load faster.
24. In 2021, 40% of all searches made on the Internet from United States are voice search, and overall 71% of internet users prefer voice search over typing (Oberlo). It is therefore very interesting for your company's website to improve its SEO for voice search !
25. About 75% of voice search results rank in the top 3 for the requested query (Backlinko).
26. Research shows nearly 33.2 million consumers from United States will be using their smart speaker to voice search for their shopping. And, nearly 135.6 million users in US currently using voice search features (Oberlo). Another good point to invest in voice search.
27. 88.28% of SEO agencies charge $150/hour or less for their services (Ahrefs). The price is obviously not the only criterion to take into account when choosing your agency. Would you rather pay $200 an hour for a competent agency or $100 for a less competent agency?
28. 46.5% of desktop searches and 77.2% of mobile searches result in zero clicks (Search Engine Land). This means that Google extracts the information the Internet user is looking for from your content and presents it to them without them having to click on it.
29. Backlinko has mentioned in Google user behavior, 23% of Internet users use autocomplete suggestions to complete their Google searches. Need new content ideas? Check out AutoComplete for frequently asked questions and related topics.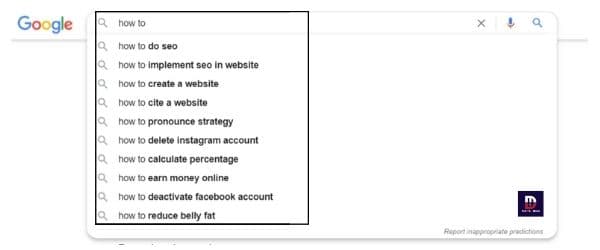 LOCAL SEO NUMBERS
30. Local SEO drives 300% more site visits than social media (take help from SEMrush Blog). So work the local elements on and off your website.
31. On average, 12% of consumers search daily to find a local business (don't commit mistakes your competitors are doing, SEMrush Blog). If you don't optimize your local SEO, you are probably losing some of your future customers.
32. After performing a local search on the Internet, 72% of consumers visit a store within 5 miles of their location (HubSpot Blog). The creation of your Google My Business page is therefore essential for your business so that Internet users can come and visit you!
33. About 97% of internet users worldwide learn about local business from online (SEO Tribunal).
34. 46% of Google searches are exclusively for finding a local business (HubSpot Blog).
35. 88% of mobile users visits or call local business with 24 hours of searching online (SEO Expert Brad). If your company is present locally on the Internet, you could therefore benefit from significant opportunities.
36. 86% of consumers use Google Maps to find the location of a local business or business (HubSpot). On your Google My Business page , remember to enter your business address so customers can find you.
STATISTICS ON THE IMPORTANCE OF ONLINE REVIEWS FOR SEO
37. 79% of consumers trust online reviews as much as recommendations from friends and family (Oberlo). Respond as much as possible to the comments left by your customers on your website, your Google My Business page or any other platform in order to promote a positive image of your company among Internet users.
38. 61% of businesses have 4-5 stars on their Google My Business listing (Bright Local).
39. Going from 3 to 5 stars on Google My Business allows a business to get 25% more clicks from Google (Bright Local). It is therefore very important to offer the best quality of service to your customers so that they post positive comments. This way, they will allow your website to get more traffic from SEO.
40. Local businesses that respond to at least 32% of reviews generate nearly twice as many leads as businesses that only respond to 10% (or less) of reviews (Search Engine Land). So take 1 to 2 hours a week to respond to reviews (positive or negative) left by your customers.
USE THESE SEO STATISTICS IN YOUR DIGITAL MARKETING STRATEGIES
We hope that these SEO statistics have convinced you that SEO should be an integral part of your web marketing strategy and that the budget invested in this strategy can bring convincing results.
If you need help setting up your SEO strategy or you lack the time to implement it, do not hesitate to contact us.
This key SEO statistics will help you achieving more visitors and better business goals.