What Is the Purpose of a Newsletter: The newsletter is a great way to retain your readers when you regularly publish new content. It is still necessary to design it well for it to be effective.
To succeed in your newsletter, it is essential to start by answering a certain number of questions:
to whom to send your newsletter?
how often should it be sent?
what content to integrate?
what are the essential tools for success?
Who to send your newsletter to?
The recipients of your newsletter can be people you meet at professional events, prospects, customers, partners. You can also add a registration form to your website.
But be careful, if you can add professionals to your list, it is however essential to ask for their agreements from individuals as indicated by the law .
Tip: consider creating different lists to adapt your content: you will not send the same information to your prospects as to your partners!
How often should you send your newsletter?
If your newsletter is sent too frequently, the risk is twofold:
It may be seen as spam and your readers may unsubscribe or get you blacklisted
Spending too much time on your communication may well cause you to run out of steam and prevent you from spending time doing more productive things.
On the other hand, if it is not frequent enough, Internet users will quickly forget you and everyone on the web knows that retreating is leaving room for your competitors.
It is therefore extremely important and delicate to define the rhythm of your newsletters.
For an institutional company, we can recommend a monthly or quarterly newsletter depending on its news. For a freelancer regularly publishing new content, we may prefer weekly or monthly mailings.
You can also run some tests and analyze the results to set the ideal pace for your shipments.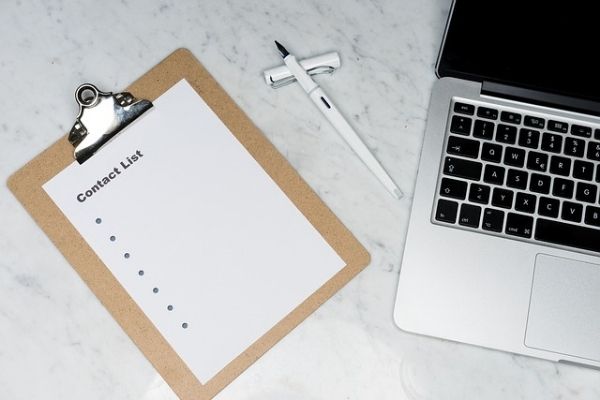 How to make a successful newsletter? Adapted and attractive content
Important reminder: the content of a newsletter is intended to send traffic to your website. We must therefore make people want to go further by offering visible links, but not giving too much content either.
Some advice :
Choose an HTML format rather than text to be able to add images, font effects, and links
Use short, punchy headlines that make you want to know more or open the email
Ban words that are used too much on the web such as "free" "exceptional promotion", capital letters or series of exclamation points that will automatically classify your newsletter among spam and other unwanted messages.
Use short texts with links to the appropriate pages on your site where the content will be developed in detail
Your images must be clickable and link to the appropriate pages
Include colorful, clearly visible and self-explanatory buttons
Remember that you are required to add your contact details and an unsubscribe link at the bottom of all your newsletters.
The essential tools for creating a newsletter
Even if you are an excellent copywriter, reporting tools are essential because they will provide you with key information.
While it is technically possible to send your newsletters directly from your preferred email software, this method is however not suitable:
you risk being blocked by your access provider
the number of recipients is limited
you have no reporting (precise indications on the rate of reception and opening of your messages, subscriptions, unsubscriptions, etc.)
There are several extremely interesting tools for writing your newsletters and creating reports.
Some of them offer limited free versions as well as a paid version.
Some examples :
Mailchimp : it is an online application that allows you to create segmented mailing lists, aesthetic newsletters thanks to different models, and which offers fairly fine reports. However, you must link the application to your website so that your Internet users can subscribe or unsubscribe.
Mailpoet : it is a WordPress extension that allows you to centralize all the necessary tools in the back office of your site: your various mailing lists, all your newsletters as well as reports. Creating a newsletter is made easier thanks to the automatic integration of content from your site. However, the reports are not very detailed in the free version.
Mailerlite : a powerful newsletters & e-mailing tool with many free features.